Make Your Own Delicious Sushi At Home in Different Shapes!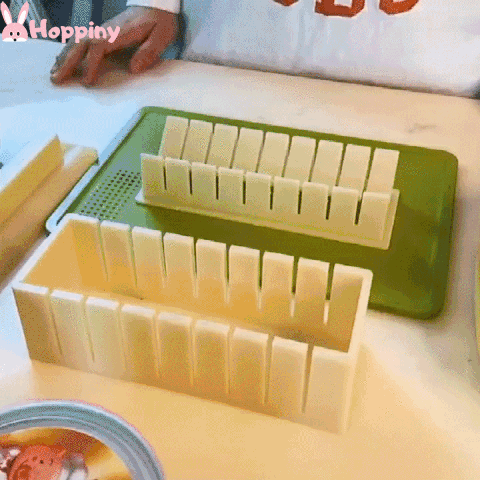 Satisfy your cravings for sushi by making your own with this Sushi Tool Set! This sushi maker allows you to create sushi rolls easily and conveniently! It comes with various molds for different shapes of sushi! These top-quality sushi rice molds can be used by restaurants and they are very easy to handle which makes them ideal for beginners and kids! Don¡¯t get intimidated, rolling sushi is 100x easier than it looks! Your rolls might not come out 5-star restaurant-worthy on the first try but it won¡¯t be long before your creations are so pretty you will want to Instagram them!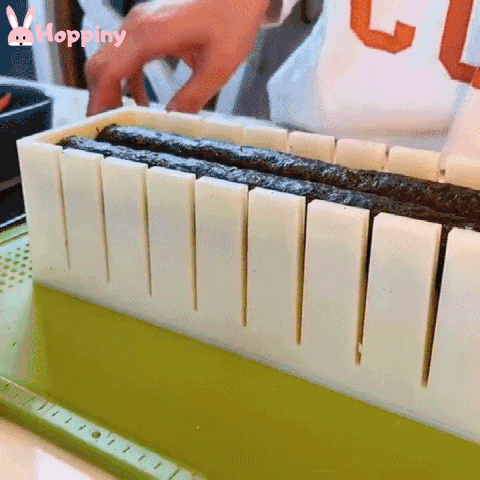 FEATURES:
Sushi Maker Kit comes with a rice fork, a non-stick spatula, and 8 pieces of molds for making different shapes.

It comes with

triangles, hearts, classic round, semi-circular, fan-shaped, small, and large squares.

This allows you to make different shape sushi rolls and dream up your wildest combination of fresh, delectable, and colorful ingredients! Add the rice and your favorite ingredients in the molds, press firmly and cut into segments, then you get your perfect homemade Japanese sushi right at home!
This is BPA free, dishwasher safe. It is safe to use for the whole family. Have fun in the kitchen together while making your favorite sushi.
SPECIFICATIONS:
Material: PP Plastic
Color: Black
PACKAGE INCLUDES:

1 x Sushi Maker Equipment Kit