Want to change your dull hair color in minutes? Try this Temporary Hair Chalk and stand out from the crowd instantly!
Makes your hair look gorgeous and colorful
Easy to apply, just glides on your hair and let amazing colors flow your locks
The colors instantly stick to your hair without a mess
It is safe to use, non-toxic, odorless chalk formula and washable
This temporary hair chalk is perfect for any occasio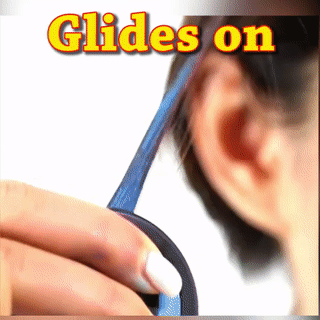 Have fun trying different hair colors without worrying about the hair damage and express your moods freely. Now you can have beautiful and vibrant hair anywhere you go using this Temporary Hair Chalk.
Package Included:
6 x Temporary Hair Chalks
Notes:
1. Please do not get it into eyes.
2. It can be washed if you get it on the face.
3. After dyeing, it may discolor, we suggest wearing dark clothes.
4. It's better to wash the color off before sleeping so as not to get the color on the pillow.
5. Easily apply to the light hair, especially gray and blonde hair. But it is a bit difficult to color black or brown hair, so you need to repeat several times for better result.
6. Children under 3 years old and pregnant women are forbidden to use.
Estimated delivery time 7-14 days