Free yourself from the hassle of the need to go to the tennis court to practice your tennis game and volley. Also, free yourself from unnecessary expenses, a training partner, or a restricting training environment. With our new Tennis Trainer!

Our

Tennis Trainer gives you the freedom to practice anytime, anywhere, and all by yourself!

The tether cord is connected to a base that serves as an anchor, allowing the ball to bounce back for another volley!

Made of high-quality materials, it's strong, durable, and designed to take powerful shots!
Super-easy to use, simply fill the base with water to give it weight to counter the ball¡¯s motion.
Its lightweight construction, when empty, allows you to bring it with you anywhere you¡¯d like to practice!
It¡¯s a perfect training tool for both novice and professionals alike.

Premium materials & not available in stores!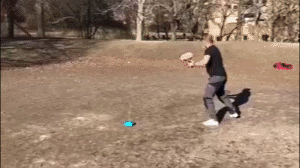 FEATURES:
Premium quality: We guarantee that our Tennis Trainer is very suitable for individual practice to improve your skills. It is made of high-quality materials, lightweight, portable and durable.

Anti-slip base: The Tennis Trainer has a RUBBER BASE making it ANTI-SLIP and SAFE. The BASE can be FILLED with SAND and WATER to provide weight so it can COUNTER the BALL¡¯S MOTION. It is SUPER LIGHTWEIGHT and COMPACT making it SUPER EASY to CARRY ANYWHERE. It is SUITABLE for both BEGINNERS and PROFESSIONAL PLAYERS.

Easy To Use: Our Tennis Trainer is very easy to use and convenient for training without the hassle of picking up the ball. It is a great device for you to practice your strokes by yourself. You can develop a faster swing speed.

Suitable group: Perfect Tennis Trainer for all purposes and improving your game of Tennis. Therefore, it can be used for beginners and intermediate players. It is also a great gift for your friends, family members and children who love playing tennis.

Improve Tennis Skills: The lightweight and portable tennis rebound ball trainer can be stored and carried easily, it can be set up anywhere and stores easily.
Durable and Wearable: This Tennis Trainer is made of high-quality material. The base is made of high-quality plastic. The ball is made of imported natural rubber.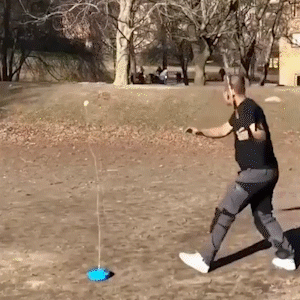 SPECIFICATIONS:
Material: PE
Color: Blue
Rope Length: 3.8m (stretch to 7-8m)
Capacity: 1.1L (filled with water or sand)
Size:
PACKAGE INCLUDES: