Slice And Dice Everything Perfectly In Seconds!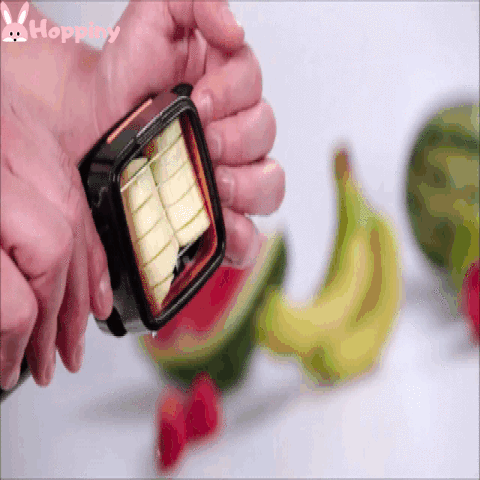 No longer will you have to chop and dice vegetables with all the mess and clean-up. The Best Fruit And Vegetable Dicer Chopper takes the hard work out - simply insert the food, press it and everything is perfectly sliced in seconds. The different blade inserts can be combined, cut thick slices, thin slices, cubes, and sixths! Simply insert the food, press it and everything is cut perfectly in seconds. Whether it is soft or hard foods such as zucchini, tomato, mushrooms, eggs, lemons, and more! The extra-sharp stainless steel blades are reinforced for fast, consistent results - every time. With this Fruit and Vegetable Dicer Chopper, you can cut directly into the pan, bowl, or pot. For speed and flexibility without great effort and dirt in the kitchen. Click the collection container on the handset - for direct cutting in! With the freshness cover, you can keep the remaining airtight.
FEATURES:
CONVENIENT CUTTER: The smallest of all cutters can be operated with one hand and thanks to its compact size, it is ideal on the go. It cuts the pieces directly into the pot, pan, or bowl. Combines five interchangeable slicing options into one handheld slicer, the quick-lock function for safe, compact storage.
CLEAN: The collection container with a fresh lid for cutting directly into it and storing safely. Easy to clean and dishwasher safe.
FASTER: Works up to 10 x faster than using your old knives. Simply snap-on the perfect portion container with the fresh-keeping lid. Quick food prep tool for salad, stir-fries, soups, crudities, stews, and more. 30 dice or 10 slices in one click!
SPECIFICATIONS:
Material: Stainless Steel
PACKAGE INCLUDES:
1 x The Best Fruit And Vegetable Dicer Chopper