Store and Protect Your Sneakers In Style
The Hype Box is the most innovative way to display sneakers. Stack as many as you desire...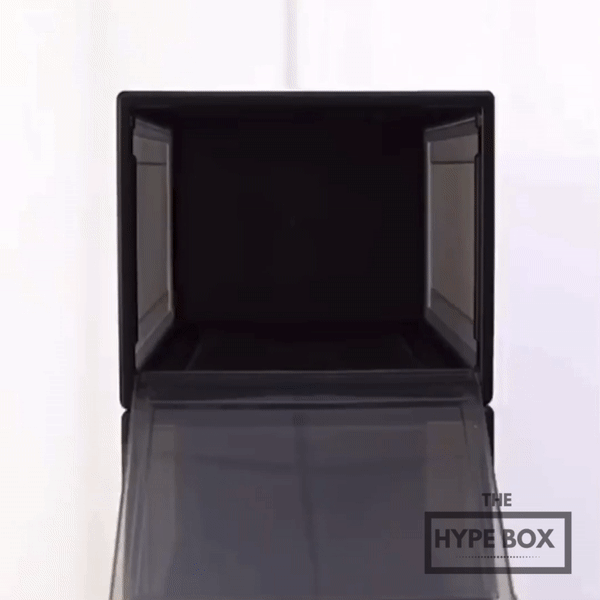 COMPACT & SLEEK DESIGN
Easily place your shoes and take them out.
The Hype Box
has a clear front designed to showcase your entire sneaker collection!
STACK

THE HYPE BOX
The flat-top design allows you to stack as many boxes as shoes you have.
SAY GOODBYE TO STACKING SHOEBOXES
The Hype Box
allows you to sleekly store your kicks without the messy look of shoeboxes!
ONE SIZE FITS ALL
The Hype Box is just the right size to fit shoes from 4 US all the way to a size 13 US! High top or low top your shoes will fit.

package included£º
The Hype Box