🎁

The Perfect Gift For Christmas

🎁
Beautifully crafted and lovingly handmade by our own team, The Spirit Tree is more than just a lamp, and makes a perfect gift for any home this holiday season.
The Most Intricately Beautiful Lamp In The World
Wake up in a magical wonderland every day. The Spirit Tree Fairy Lamp is delicately built to resemble a bonsai tree, with warm ambient cherry blossom lights that sets a beautiful tone across your whole room.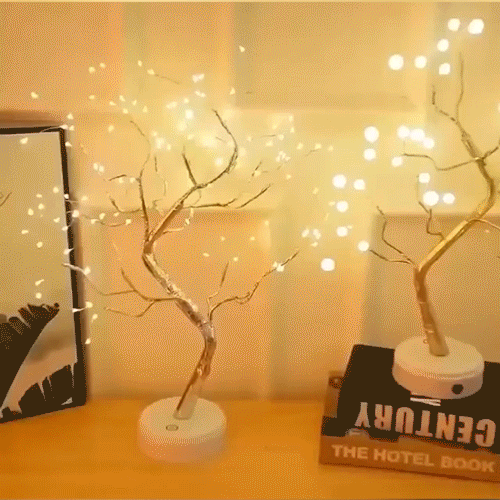 Designed To Fit Your Space Perfectly
Choose between varying trunk species, thicknesses, and lights to fit your tastes. Our styles include:
Spirit Tree (The Original)
Rainbow Shine
Cherry Bulb
Cherry Blossom
Sunshine Pearl
A Unique and Thoughtful Gift
Built from flexible "branches" that allow you to shape your Spirit Tree to fit your needs, and compatible with both batteries and a USB plug, the Spirit Tree is truly perfect for any aesthetic in any location of your home.
Specifications:
Power Supply: USB DC 5V / Battery AAA 1.5 V
Material: ABS + Wrapping tape + Copper wire
Luminous Flux:1000 (LM)
Height: Approx 45-50 cm
Base Diameter: Approx 12CM
Package Includes:
Spirit Tree
USB Cable Line
Switch Base