Found the BEST Makeup Organizer for you!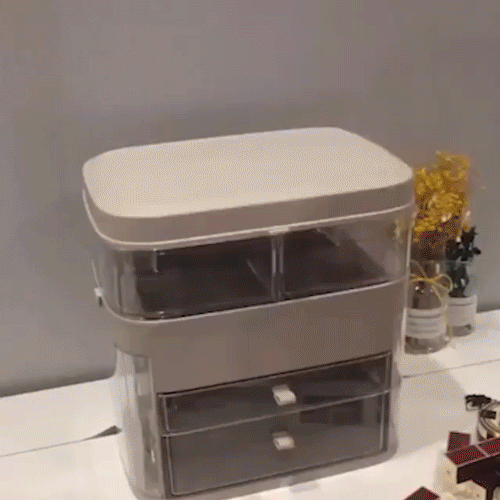 This stylish Ultimate Led Makeup Box is ultimately the perfect addition that your beauty heap needs. It has a storage space enough to accommodate all your cosmetics and keep them in one place.
This beauty caddy is specially crafted with compartments of different shapes and sizes where you can keep your makeup, jewelry, creams, and other beauty needs. Some units even expand up to 90% which allows you to look for items that you need in seconds.
It¡¯s too pretty and chic!
Definitely perfect for your vanity dresser. Fits your desk, drawer, toilet cabinet, car storage area, and others. Attached to it is a secured handle allowing you to bring your makeup box anywhere. Access to your personal beauty stuff has never been this easy and organized.
It comes with a built-in LED light mirror that allows you to put or fix your makeup anytime, anywhere. Gives you a clearer look too!
Other than that, you can purchase it with a compact, round-shaped LED light mirror, about the size of your hand. Fits your pocket, don¡¯t you think?
It¡¯s made of durable and washable materials too.

A total complete package!
Specifications:
Box Dimensions:4 x 10.4 x 4.1 inches
Weight:75 lbs (1.7 kg)
Material:High-quality Plastic and Aluminum