50% OFF Summer Sale
Light up the night with the Strongest Tactical Zoom Flashlight, illuminating up to 100 yards with 3 lighting modes and a wide or narrow zoom option, it's completely waterproof and a must-have for any outdoor enthusiasts.

1200 Lumens - Shine Up To 100 Yards!
Waterproof, Pocket-sized
Tactical Zoom Option
3 Lighting Options
USB Rechargeable
Aero-Grade Aluminum Alloy

Fishing, Hunting, & Much More
The perfect gift for hunters, fishermen, or anyone who loves to be outdoors, our two packages include a rechargeable battery, universal plug adapter, and charging cord with the option of a custom-fit carrying case, which is great for wrapping or giving it as a present.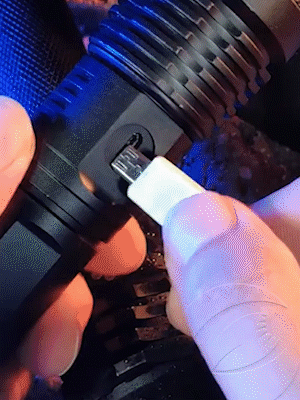 Specifications
Color: Black
Material: Aero-grade Aluminum Alloy
Power: 8000 Lumens
3 Lighting Modes: Wide, Narrow or SOS Flash
Powered By: 1 x 18650 Rechargeable Battery
100% Waterproof

Package Contents

Without Giftbox

1 x Tactical Zoom Flashlight
1 x Universal Plug Adapter
1 x USB Charging Cable
1 x Rechargeable 18650 Battery

With Giftbox

1 x Tactical Zoom Flashlight
1 x Universal Plug Adapter
1 x USB Charging Cable
1 x Rechargeable 18650 Battery