Create Effortless Joints In Seconds!
Be amazed at this woodworking timesaver with a quality finish! Create perfect tongue & groove joints within seconds with the Tongue & Groove Milling Router. It smoothens finger joints, saving you more time and energy for other tasks. Woodworking has never been this easy and enjoyable!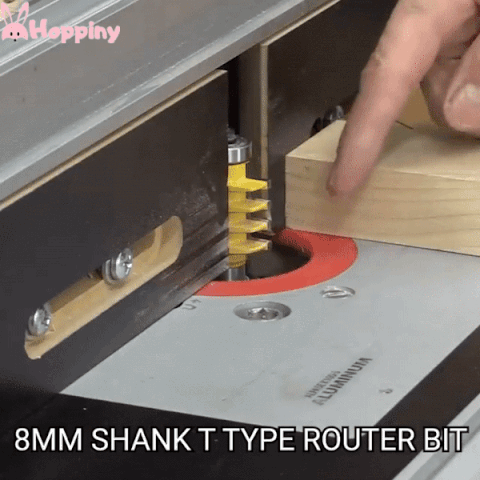 FEATURES:
PREMIUM STEEL QUALITY: Made of high-quality and solid fortified steel that allows you to lengthen boards and connect one piece of wood to another by creating joints.
SHARP BLADES: Razor-sharp blades for a flawless and quick finish.
ANTI-KICKBACK DESIGN: Crafted with anti-kickback design that prevents unintended movement of the tool or workpiece.
TEFLON COATING: Developed with heat-resistant Teflon coating for increased durability.
HIGH-SPEED: Tested for use at the highest speed, exceeding the 22,000 RPMs delivered by most portable routers.
INDUSTRIAL-GRADE TIPS: The micro-grain carbide tips passed the industrial-grade qualification to ensure consistent and smooth finish cuts, providing clean results.
ACCURATE GAPS: Provides accurate gaps, spaces, and tongue for easy attachment of two pieces of wood for a sleek finish and optimum results.
RELIABLE: High durable and reliable, can work on different woodworking projects.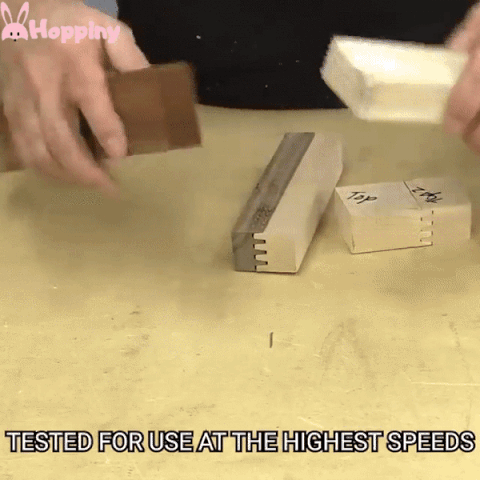 SPECIFICATIONS:
Material: Carbide Alloy
Shank Size: 1/2in, 1/4in, /8mm
PACKAGE INCLUDES:
1 x Tongue & Groove Milling Router