No More Joint Pain!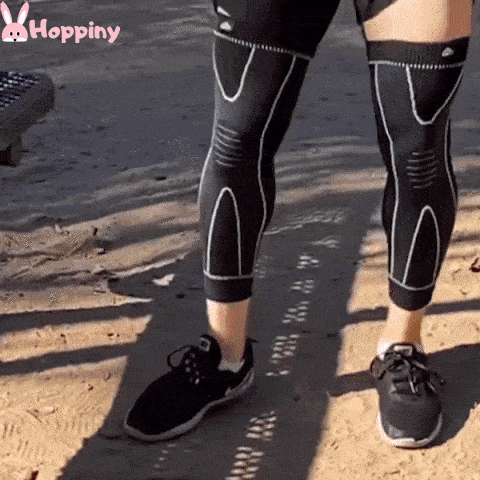 Joint and Knee pain got you feeling down? Our Total Compression Knee Sleeve created to elevate your everyday fitness & well-being and designed with our customers in mind, whether you're focusing on enhancing your fitness abilities or seeking significant relief from joint pain or arthritis, this one for you. The microfiber 3D elastic technology regulates blood circulation and provides extra support & balanced protection for your femur, tibia, and patella regions.
FEATURES:
RELIEVE JOINT PRESSURE: Compression is proven to promote muscle recovery and injury prevention. Relieves muscle stiffness, extra soreness and offers rejuvenating relief from arthritis, osteoporosis, tendonitis, tibiofemoral, and patellofemoral knee joints allowing you to perform at your peak in all situations.
REDUCE LIGAMENT STRESS: Less muscle fatigue and damage with graduated compression fit for circulatory benefits, faster recovery & injury treatment, reducing knee instability in the anterior, posterior, medial, and lateral ligaments.
STRONGER LIFTING POWER: Total Knee Compression Sleeve allows you to lift your knees easier when bending or squatting both legs, providing a noticeable boost when lifting heavy objects.
WORK EASIER, LONGER: Feel the increased power when on the job¡ªideally used in professions requiring excessive knee movement such as gardening, construction, delivery service, inspections, mechanic, etc.
PLAY BETTER, FASTER: Get the extra support you need while hiking, biking, working out, playing golf, badminton, tennis, and many more. The versatility of Total Knee Compression Sleeve is endless, improve your game in every facet.
SPECIFICATIONS:
Material: Spandex, Polyester, Nylon
Weight: 130g
PACKAGE INCLUDE:
1 x Total Knee Compression Sleeve