❄?🎁The Best Gift This Holiday Season! 🎁❄?

The Last Lighter You Will Ever Buy!
This Turbine Torch Lighter is the strongest in the market. It produces powerful blue flames that light anything twice as fast. It¡¯s equipped with a settings controller that allows you to choose from three levels of intensity. The strongest can burn metal sheets and heat up to a 1300 C+ maximum.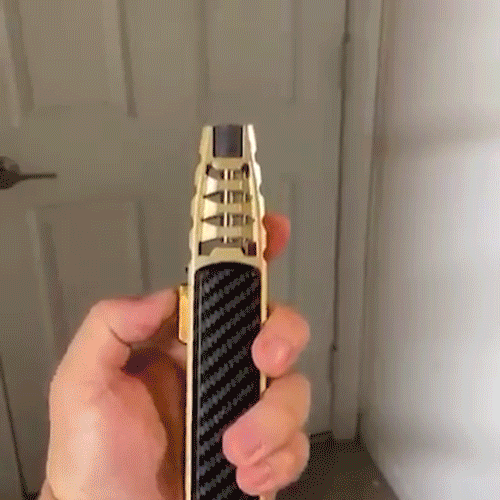 Powerful & Windproof:

High temperature burners with an adjustable flame controller. Get a consistent flame in any conditions, perfect for winter!


Compact & Durable:

It¡¯s lightweight and compact, so portable it fits your pocket or pouch. Totally travel-friendly.


Comes in two colors.
Specially made with premium materials to ensure quality and longevity. Designed to last for years. With its modern and cool design, you won¡¯t mind bringing it anywhere and using it anytime. You¡¯ll definitely love the whooshing sound of this powerful torch flame.
Refillable:

You can easily refill, simply turn it upside down since the compartment is at the bottom. Then insert the Butane applicator into the valve. Press down and seal tightly.
Specifications:
Material: Metal
Fuel: Butane
Size: 17.5 x 3.5 cm