KEEP YOUR DOG HEALTHY THIS SUMMER
50% OFF

Summer Sale!
While Supplies Last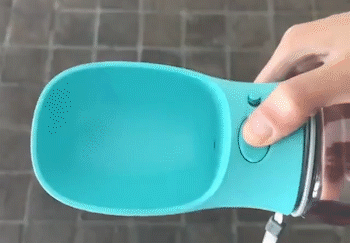 More Important Than You Might Think
Dogs don't sweat. It might sound obvious at first, but it has some serious health implications. Keeping your dog hydrated while you're out on a hot summer day is much more important than keeping yourself hydrated, and it's vital that you have access to it while you're on your walks! The Ultimate Dog Bottle is the perfect solution designed specifically for this, wasting zero water and keeping your dog safe and happy.
Why Ours Is Better
Gone are the days of pouring your plastic water bottles onto the ground, or cupping it in your hands...They're designed for us, but the Ultimate Dog Water Bottle is designed for them! Keep your dog refreshed after exercise.
Zero Water Waste
100% Leak-Proof
Durable Materials, Built To Last
Simple Design

Portable - Carrying Carabiner Included
FDA Approved, BPA Free, Safe To Use
Clean Water Matters!
Don't let your dog drink water you wouldn't drink yourself! Natural water buildup or even communal dog bowls left outside are often unpure and letting your pets drink from them can often lead to stomach problems or other illnesses. Keep pure water on your person at all times!
Specifications