Not ready for Halloween? No problem!
This Ultimate Holographic Projector instantly makes your home the best-decorated house in the block. No need to go shopping for Halloween decorations. This projector has got you covered!
It allows you to project spooky animations both in and out of your home. These scary scenes even come with extremely realistic audio that syncs with them, making the illusion even scarier. The easiest and fastest way to get your home ready for Halloween.
Bring ghosts and ghouls to life and allow them to lure attention by projecting such scenes in your home¡¯s windows. You can even make them appear into thin air, creating more impact on the audience. With this projector, your place will be the ultimate haunted house of the month.
The holographic displays look so real, it could scare trick and treaters away. They feel so real, your Halloween house party will surely be the talk of the town.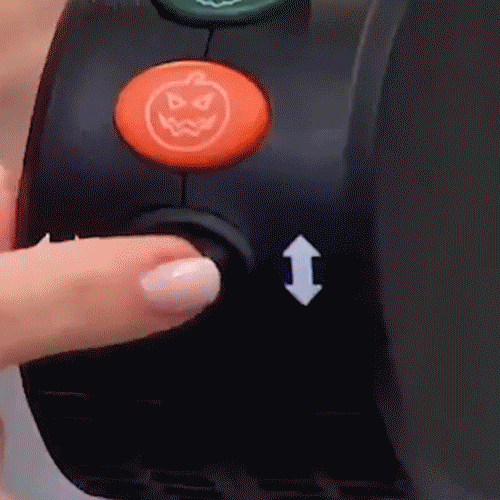 Totally the highlight of the celebration!
It¡¯s fully-packed with many scenes that you can choose from. There are skeletons, angry ghosts, spooky shadows, pumpkins, and a lot more. You can play the scenes in your home¡¯s television. But, using the holographic projector is even better, creates a more realistic illusion.
It only takes one show to leave your friends and neighbors in awe. It¡¯s super easy to set up and use too. All you need is to position the tripod included in the package, connect the audio, then start the show.
Other than terrifying scenes, this projector also allows you to display Christmas-themed ones. You have Santa Claus, ginger biscuits, and many others. Truly, the perfect and easy way to decorate your home this season.
Made of premium materials and advanced technology to ensure quality and durability. This projector is sure to last for years. Ready to give you amazing shows every year.
Specifications:
Material: Plastic
Plug: EU/AU/USA/AU plug
Item Size: 22.5 x 21 x 6.5 cm
Net Weight: 900 g