Grab this talking pumpkin and surprise your friends!
This Ultimate Lifelike Talking Pumpkin will leave you in awe. It¡¯s the ultimate Halloween decoration anyone could ever have. Apart from its Halloween-is vibe and light, it talks! Yes, you¡¯re not imagining this.
Using advanced technology and a wide imagination, this pumpkin talks and sings!
Add fun to your Halloween with this pumpkin. It provides an hour of fun with stories that will both amaze and scare you, and songs that you¡¯ll surely enjoy. This keeps anyone entertained and hooked for an hour. Imagine, it¡¯s a talking pumpkin!
Show of a lifetime.
This pumpkin has three unique roles to play all throughout the show, weird, traditional, and funny. It has a built-in projector and speaker that enables it to tell fascinating stories and popular jokes that will surely entertain your visitors. Other than that, this pumpkin can sing too. It plays different songs that will keep anyone in a good mood.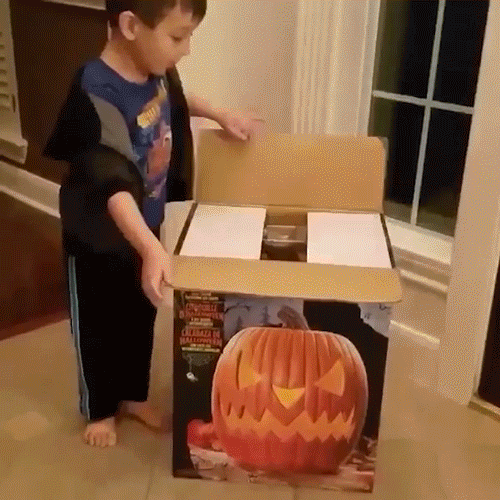 Lifelike performance.
He sounds so real and entertaining, it feels like bringing a pumpkin to life. Serves as your daily music provider and friend. Totally worth your money.
This ornament is powered and charged through USB charging. Suitable with any socket and even power banks. Completely lightweight and portable. Super easy to transfer from one spot to another.
This projects a bright light that looks great on indoor and covered outdoor spaces. Perfect for Halloween, bonfire parties, sleepovers, stage performances, and many others. Enjoy over 70 minutes of nonstop fun and entertainment!
Specifications:
Material: PVC
Power: USB Charging