Sweep off dirt with ease.
No need to bend over. No more back and hand pain due to excessive cleaning and fatigue. Introducing the Ultimate Rotating Broom - Built-In Comb. The most effective cleaning equipment in the market today.
Best feature? It¡¯s equipped with a broom head made with thousands of small fiber bristles that allow you to sweep off dirt fast. The bristles are so small you can pick up even the tiniest dirt, hair, or debris. Leaving any surface spotlessly clean.
It also features a 180¡ã rotating capacity. This allows you to clean any surface with ease and convenience. Ergonomically designed for comfortable cleaning experience. Enable you to reach and clean even the most narrow parts of your home with ease, like under the furniture.
The broom comes with a dustpan equipped with a built-in comb. This allows you to scrape off dirt from the broom without leaving any mess. This also enables you to properly mount and store the broom anywhere in the household. Its modern design makes it fit wherever you decide to put it.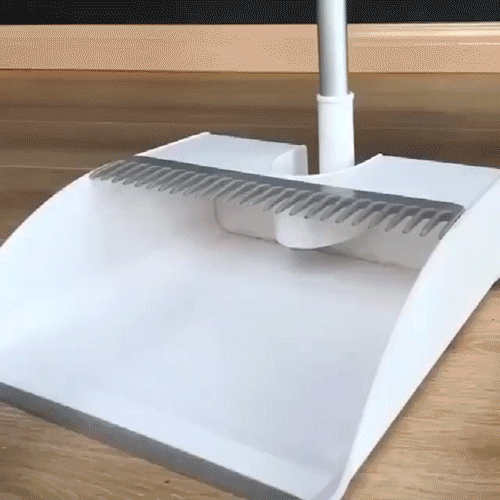 Made only with the finest materials to ensure durability and longevity. Designed with high-quality materials, meant to be useful for years.
For easy storage, you can clip and snap the handheld broom. This can be done with the dustpan as well, allowing you to store it in a more compact space. Stylish and saves you so much space.
It can be used for cleaning both indoors and outdoors. Suitable for homes, offices, businesses, and more. Ditch your ordinary broom and switch to the Ultimate Rotating Broom, you¡¯re going to love it!
Tidy up and order this ultimate broom today. It¡¯s a total must-have!
Specifications:
Materials: PP, Stainless steel
Dimensions: 15 x 11.8 x 3.9 inches
Weight: 630 g
Package Includes:
Rotating Broom
Dustpan with Built-in Comb