Ultimate Sink & Drainage Cleaner The Best Solution For Your Clogged Drainage!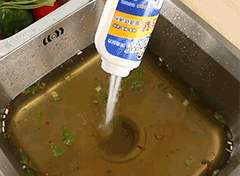 Sick and tired fixing clogged drainage?
Try our newest Ultimate Sink & Drainage Cleaner! Our Drainage Cleaner gets the job done by dissolving grease, hair, paper, soap scum, oils, and organic matter causing drain obstructions. It won't harm your drains, pipes or septic system, as it's made only from non-corrosive & non-caustic materials. Using a high-density formula, our products stick to the walls of your pipes and alters the pH level to rapidly dissolve the obstruction.
Made from magic foam particles, the cleaning powder immediately foams when in contact with water. Provides all-around powerful cleaning, removing hidden stains, limescale, and rust. Effectively prevents blockage of drainage with minimal effort, gives you a clean and hygienic home environment!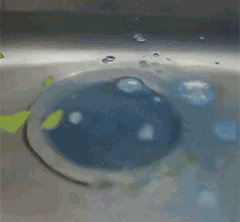 Features :
Unclogs blocked and slow-running drains
Super-strength dissolving formula
Dissolves grease, hair, oils, soap scum and food waste easily
Works on pipes, toilets, sinks, tubs and in other main drain lines
Anti-bacterial & odor-free
Pipe protecting & non-corrosive
Safe for all types of pipes
Specifications :
Size

: 10.5 x 3 cm

Package Weight

:

0.16 kg
Package Includes :
1x Ultimate Sink & Drainage Cleaner