Wood Carvings Made Easier!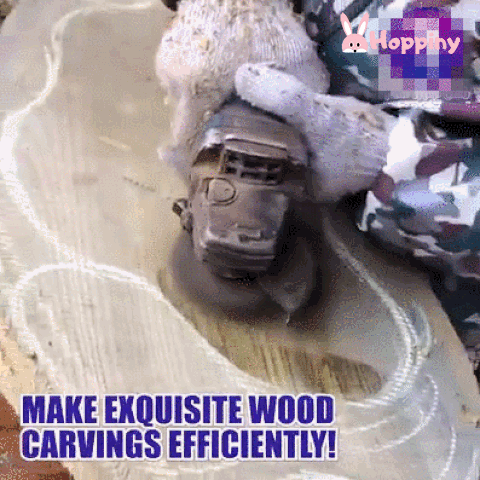 Peel, grind, engrave, and even cut pieces of wood with ease! Shape up even raw wood and make it smooth with the help of this Ultra-Fast Angle Grinding Wheel. Upgrade your woodworking techniques and make intricate wood carvings effortlessly. Make the best quality wood crafts! Just attach the wheel to your angle grinder to streamline your woodworking projects now!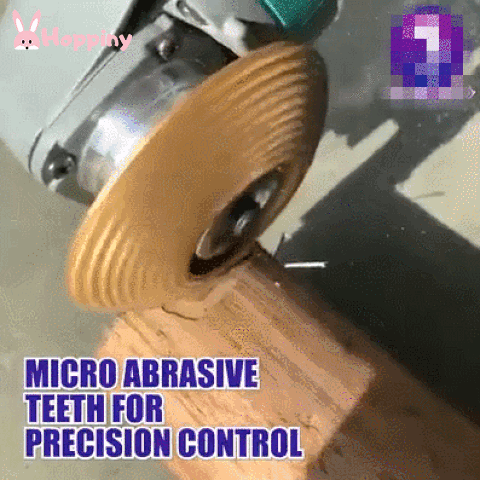 FEATURES:

FASTER AND QUICKER PROJECTS - Make exquisite wood carvings, fast & efficiently! This is an all-in-one ultra-fast rotating angle wheel grinder for wood. It remodels wood and makes it really nice, polished, and visually appealing! Suitable for working with both convex and concave areas!
DURABLE CONSTRUCTION - This wheel grinder attachment is strong, durable, rustproof, and long-lasting! Made from carbide coated construction material that can last for years without showing any signs of weakness or damages!
PERFECT FOR CONVEX AND CONCAVE CARVING - Saves a lot of money, effort, and time! Perfect for simple to complex woodcraft projects like wood peeling, grinding, carving, and more!
EASY INSTALLATION - Another outstanding thing about this grinder is that it is easy to attach and remove from power tools! Mounts on any standard electric angle grinder! Seconds are enough for you to assemble it and remove it again simultaneously!
SHARP AND PRECISE - The wheel itself is also high-precision, sharp, and easy to maneuver! With 8000 UltraSharp Teeth for effortless carving, it assures 100% smooth results on your woodworking projects, every time!
FITS ALL ANGLE GRINDERS - Perfect for DIY enthusiasts or professionals alike! No user compatibility at all!
SPECIFICATIONS:

Material: Carbon Steel
Outer Diameter(Approx.): 100mm
Hole Diameter(Approx.): 16mm
PACKAGE INCLUDES:

1 x Ultra-Fast Angle Grinding Wheel