NO GYM, NO PROBLEM!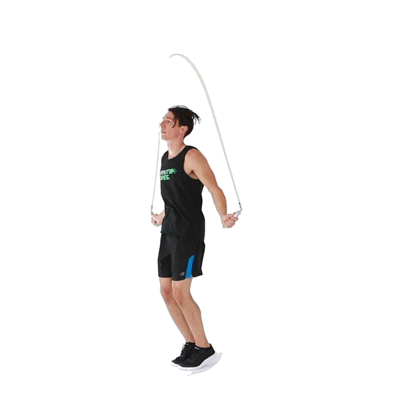 The SpeedSkip? Ultra Skip Rope is the perfect home gym addition for improving your endurance and achieving results you always wanted faster. Under-utilized by regular fitness goers, jump rope is used by professional athletes and fitness experts because it is tremendously effective but also very simple at burning calories. It is one the most simple but powerful exercises you can do to increase your endurance level and lose weight fast! It's simple to do anywhere including your home.
With our high quality SpeedSkip? Ultra Skip Rope you can increase your endurance and stamina very quickly all in the comfort of your home without having to count. It includes a digital counter, timer and calorie counter.
WHY IS THIS PERFECT FOR ME?
You can achieve a great overall body workout with our jumprope. It takes about 10-15 minutes of daily skipping to elevate your heart and get a good sweat going. You'll be surprised how fast you will see amazing results.
Stamina and Endurance quickly and easily boost your overall fitness level and your speed, agility, balance, dexterity, endurance, coordination and concentration
Loose Weight burn calories quickly and efficiently
Versatile perfect for anyone with any level of experience, can be used anywhere
Core Strengthening best overall workout that gets your heart elevated and blood pumping
Ideal for people that are limited on time and space, very easy to get a quick work out in without going to the gym

Best For

Cardio workouts, CrossFit Double Unders, MMA training, WOD, boxing training, HIIT, Muay Thai training, and more!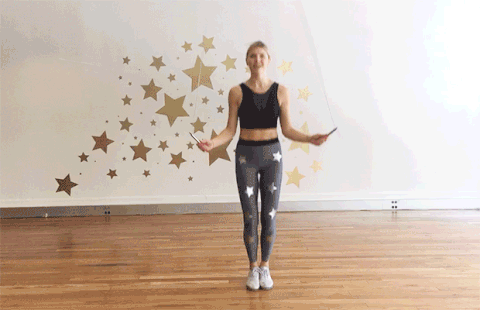 FEATURES
Digital Counter integrated digital skip counter, timer and calorie counter for precision tracking
High-Quality Barrings the handles contain a low friction barring that allows for smooth skipping and precise digital counting so you can focus on your workout
Light Weight and Portable includes a high quality lightweight cable and anti-slip handles for smooth skipping
Length Adjustable includes 10ft - 3m of rope that can be adjusted for the perfect length
Durable and Tangle Free the handles are durable and light weight and the cord is tangle free
PROVEN RESULTS
Works out abs, core, shoulders, arms, upper and lower back
Strengthens muscles and reduces muscle fatigue and boost stamina
Perfect overall fitness accessory for your home gym
SPECIFICATIONS
Size: 10ft - 3M cable length - adjustable, 5.5in - 14cm handle length
Material: Lightweight Steel, Anti-slip Handles
Color: Black-Grey
100% Satisfaction Guaranteed
This purchase comes with a 100% Satisfaction Guarantee, if for any reason you are not satisfied with your purchase, you may return it for a full refund.
NOTE In light of the world wide pandemic situation, please be assured that as a responsible supplier we are focused on the health and safety of our team and the continuity of supply to our customers. We want you to SHOP WITH CONFIDENCE and know that we are taking every precaution at our end. And we are still shipping orders everyday and they are being delivered without delays. Also please note that according to the World Health Organization the virus can only last on

some

surfaces a maximum of 72 hours and our delivery times are 5-17 business days. All our packages are sanitized prior to shipping, so again we urge you to SHOP WITH CONFIDENCE when it comes to our products.