A Safe And Easy Way To Protect Your Fur Babies From Pests!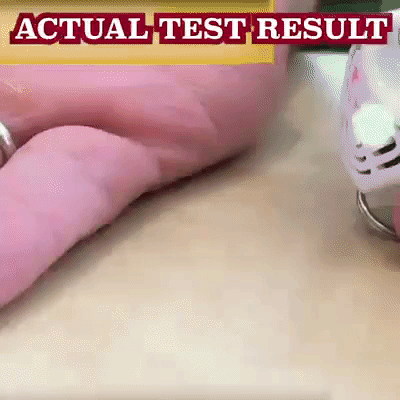 Are they scratching themselves often? Then you need to try this Ultrasonic Flea & Tick Repeller. Eliminate up to 94% of parasites on your pet's body by emitting ultrasonic waves, 100% safe to use.
Other collars are full of toxins and can irritate your pet's skin. With only ultrasonic waves, this repeller is free from any harmful ingredients to keep your pet free from fleas and pests.
FEATURES:
ADVANCED TECHNOLOGY -

Removes 94% of Fleas and Pests with ultrasonic waves, imperceptible to humans and pets, but effective in interfering with the brain's ability of parasites to do their job, effectively making them walk/fly away.
100% SAFE - Instead of usual chemicals used in pest control collars, pills or ointments, this product is toxic-free and harmless to pets and humans, protecting your pets so they can live a healthy life.
ELIMINATES FLEAS AND PESTS - Keep your pet's body free from fleas, ticks, pests, and parasites, allowing them to be healthy and stress-free, without the need to constantly itch and scratch.
IMMEDIATE RESULTS -

We waste no time when it comes to your pet's well-being. Fleas will instantly be chased away by the ultrasonic waves, relieving your pet of discomfort.
MONEY SAVER - Instead of expensive vet visits and ineffective products, this repeller will do the same job but better at an affordable price.
8-FOOT RANGE - Removes pests within an 8-foot range of the beacon, helps to even prevent pests from coming into your home.

RECHARGEABLE -

USB rechargeable, fast charging supported.
COMFORTABLE AND LIGHTWEIGHT - This repeller will not dangle too far down your pet's body, it will go unnoticed on your pet. It is made of lightweight strong material, your pets will hardly notice it on!
SPECIFICATIONS:
Weight: 30g / 1.05oz

USB Fast Charging
PACKAGE INCLUDES
1 x Ultrasonic Flea & Tick Repeller
1 x Hook
1 x USB Cable

1 x User Manual