The World's Most Effective Slimming Solution!

Target problem areas with UltraSonic? Slimming Cellulite Remover and see visible results within 2-3 days! Cavitation treatments at local beauty centers can cost upwards of hundreds of dollars for a single session! Why pay so much when you can have as many treatments as you want in the comfort of your own home?
How it works
The UltraSonic? produces ultrasonic waves and infrared heat to encourage blood flow underneath the outer skin layer. Fat deposits are broken down and eliminated by the body. Aches and pains are also reduced because of improved blood circulation.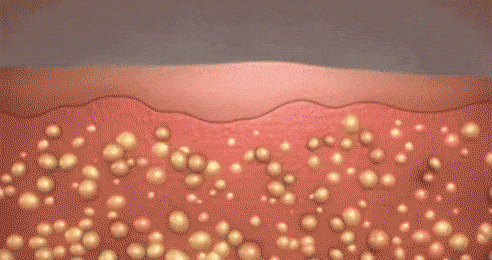 UltraSonic? Features
Cheapest, non-invasive and most effective slimming device to date.
Quickly and effectively reduce and give relief from severe chronic back pains, other sort of body aches.
EMS skin and body slimming and toning machine skin rejuvenation infrared heat therapy device.
Enhance Skin texture, anti-wrinkle, helps fight fatty areas, tightens skin.
Effective ultrasonic facial and body beautifying massager.
Regulate internal secretion and accelerate consuming of fat, realize the dreams of body slimming.
Mini and stylish appearance, convenient to carry, easy and to use.
Works for both facial and body use.
UltraSonic? Main Functions
It can change the capacity and movement of every cell with precise massage function which is names as cells massage.
It can stimulate and adjust the cytomembrande, and increase the permeability of epidermis, its thermal, physical and chemical effects can rise the temperature in deep skin by 0.5-1¡ãC, promote skin to absorb essences , accelerate metabolism and reinforce the regenerative course of tissue.
Ultrasonic can also decompose waste surrounding fat, consume energy, repair lymph and capillary vessels with weight losing and figure sculpting functions.
WHAT'S IN THE BOX?
1x Ultrasonic Cavitation Fat & Cellulite Remover
1x Power adapter
2x Pairs of Contact Pads
1x English User Manual