Tired of carrying tons of cables and adaptors on you for different occasions?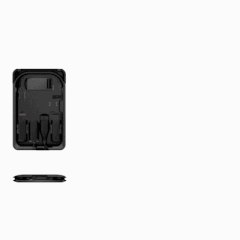 Introducing the Urban Card - Universal Gadget Accessories Card, your one key to enter the hassle-free compact tech life, all in a credit card-sized gadget!
The Only Tech Kit/ Card You'll Ever Need! - Urban Card is a revolutionary design that integrates all the essential and most frequently used tech accessories and storage in a credit card-sized kit!

7-in-1 Ultimate Gadget Survival Card! - Comes with7 most commonly needed tech bits, including:
Type-C to Lightning Adaptor
Compact Dual Supporting Memory Reader - Urban Card embraces the convenience of a memory card reader that support both Type A (Standard USB) and Type C. Get all the tech jobs done with just one!
Wireless Speed Charging - Running out of batteries? Urban Card got you all covered! Designed with a wireless speed charging function for the upgraded version, you can charge your devices anywhere by connecting the Urban Card to a connecting port!
Wireless Charging Phone Stand - Want to be using your phone while charging? We do too! Use the smartphone stand that comes at the back of it to turn it into a charging phone stand and enjoy the most convenience right now!
All In One SIM Kit - It includes a SIM ejector pin and 2 nano-SIM card storage spaces! It might look simple, but makes a significant difference when the occasion arises!
1W LED Light To Bright Up Your Night! - Built to support you through any daily emergencies. That's why we're incorporating a smart 1W LED torch that will brighten up your way in any darkness!
A Card-Sized Convenience For The Smart You! - You don¡¯t even have to think about which type of cable to bring. Just slide the card-sized storage out of your wallet or pocket whenever, and wherever you need.
Phone Cradle - Long flight? Movie? Landscape mode and hands-free? Yes, yes and yes. One second to set it up as a cradle. This is the perfect all-in-one gadget you can't live without!