50% OFF

SUMMER SALE NOW LIVE!
Save time, money and effort with the Sprayer Guide Tool, universally connecting to any 7/8" paint sprayer, it blocks out any splatter while painting edges or hard to reach places.
Gone are the days of wasted time using brushes or tape to get precise lines without damaging outlets, ceilings, fireplaces or floors with paint.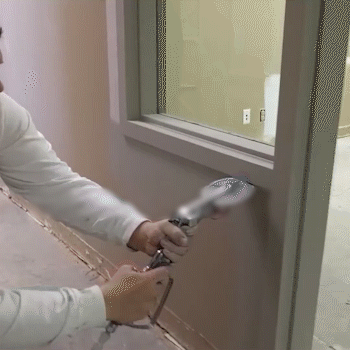 Why You Need It
Save Money On Damaged Floors, Ceilings or Outlets
Universally Connecter To Any 7/8" Sprayer
Easy To Use, Just Roll & Spray
Eliminates All Paint Splatter
Save Time & Effort With Tape Or Brushes
Simply attach the Spray Guide Tool to the nozzle of the sprayer, roll, and go, it's that easy. Perfect for professional painters, home renovation, or small touch-ups, this will save you time and money wasted on tapes, precision brushing, or replacing damaged floors or ceilings.
Package Contents

1 x Seal
1 x Airless Spray Tip
1 x Spray Guide Tool
N m