Encounter situation like this?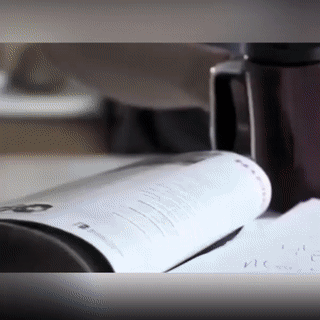 This Unspillable Mighty Mug is not like the other mugs that fall with the slightest bump. This mug grips to your desk when knocked into but lifts naturally. It helps prevent disastrous spills. Want a sip? No problem, lft it straight up and it¡¯ll lift naturally like magic!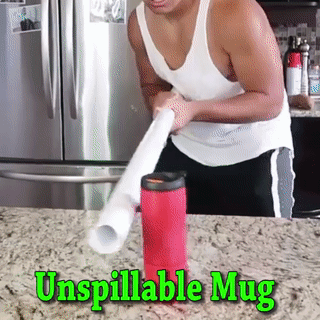 This mug is the world¡¯s only mug powered by our patented Smartgrip Technology. When you knock into other mugs they fall over and spill on your computer, papers, phone, pants and basically ruin your day. But not this one! The magic is in its patented smart grip base. It creates a super powerful airlock once placed down but automatically releases when you need a sip.
There are no buttons to push or levers to pull to get this Unspillable Mighty Mug to work. It is not a suction cup nor is it a magnet, but rather something entirely new. It will grip to any smooth, flat, solid surface like most desks and tables.
STAINLESS STEEL - Have your drinks 6hrs hot and 24hrs cold with its vacuum sealed and copper lined insulation keeps your drinks hot and tasty for hours, while cold drinks stay cold until tomorrow.

LEAK-PROOF - On the go? Toss it in your bag knowing it¡¯s leak-proof lid has got your back

CAPACITY - it can contain up to 16oz of water or any of your favorite refreshments

GUARANTEED SAFE - this mug is BPA-Free, easy to clean and is dishwasher safe
Package included :

Unspillable Mighty Mug 500ML x 1
Estimated delivery time 7-14 days