Organize Fishing Rods Safely In The Car!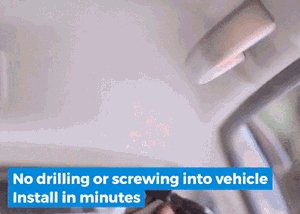 Group fishing is a fun way to spend day-offs with your family and friends. The downside, though, is when your fishing rods are all over the place inside your car. You end up leaving some rods and your friends not having their own gears. But with the Fishing Rod Holder Belt Strap, you can carry all your fishing rods while keeping them safe and organized in the car!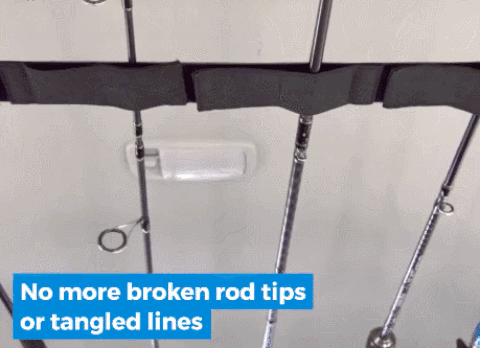 FEATURES:

CARRIES MULTIPLE FISHING RODS - This belt strap will accommodate 5 fishing rods per set for your trip. You don¡¯t need to leave some of your fishing gear or use separate cars to get everything on board.

Just strap ¡®em all and you¡¯re good to go.

PERFECTLY ORGANIZED - Its unique design will put all fishing rods for the trip in the right place inside your car ¨C

even if it¡¯s a mini-car!

When strapped to the car ceiling holders, the Fishing Rod Holder Belt Strap will make sure that

your fishing rods will not fall off and will not slide back and forth! It won¡¯t also disrupt your driver¡¯s view!

SAVES SPACE - Because your fishing rods are held in the right place, this

gives you more room

to invite other people to go with you. More people equals more fun!
EASY INSTALLATION - You don¡¯t need screws to place this holder belt strap! You don¡¯t need drilling machines as well! You only need your fishing rods! Solve your dilemma of bringing everybody¡¯s fishing rods or leaving some!
SPECIFICATIONS:

Material: ABS
Weight: 185g
PACKAGE INCLUDES:

1 pair of Vehicle Fishing Rod Holder Straps