A Vintage Twist to Add to your Everyday Life
Looking to add a vintage feel to your life? This vintage pocket watch has beautifully engraved roman numerals to help you read the time at any tome of the day. The solid black case and chain add a unique aesthetic to this accessory.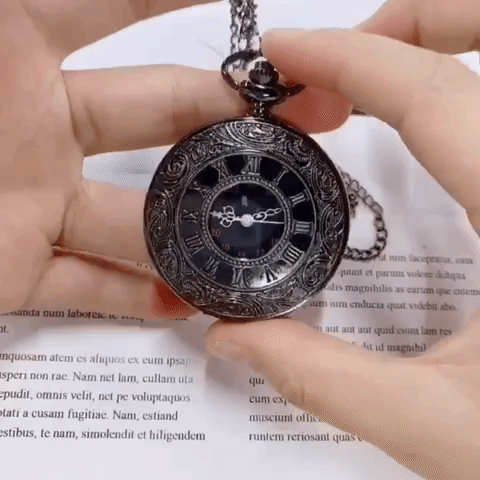 Excellent Craftsmanship: With precise mechanical movement and an elegant case with a long chain, this vintage pocket watch is the product of exquisite workmanship.
Vintage Design: Add some class to your life with this attractive vintage design. The front of the watch has a unique roman numeral dial.
Amazing Gift: Perfect for your significant other, yourself or a family member. Give a gift any man or woman is sure to love.
High-Quality & Durable: Made from alloy and quartz, this watch is durable and will last a lifetime. The front face is made of acrylic instead of glass.
No Battery Needed: No need to use battery. Simply twist the top button on the spin. Be sure to wind up the watch before every use and keep away from magnet to avoid making it stop working.

Order Today
Hurry! Before We Go Out of Stock
Get yours now by clicking the buy button and filling the order form. We will ship your entire package to you immediately.