LIGHT UP YOUR TIRES!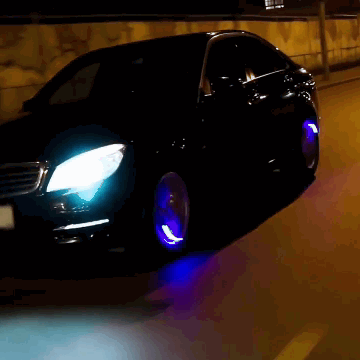 Highlight
✔? Single Induction Vibration Function - These valve caps lights are activated by motion, lights turn on when moving; off when stopped. The LED value bike light is a single induction vibration type, lights are extra bright when the wheel is turning.
✔? Decorative and Eye-friendly - Wheel lights are more of a decorative choice and even if they will make you noticed in traffic, they are not bright enough to illuminate your path. In other words: they aren¡¯t mandatory, but they are so cool to have!
✔? Easy installation - The installation process is fairly easy. The first step requires installing the battery, after which you have to unscrew the screws placed on the light. Next, place the light on the spoke and insert the screw from the previous step from behind, making sure that the spoke goes in the screw¡¯s groove. Tighten the nut and you¡¯re ready to go
✔? Safety - Our bike lights increase the night-time and inclement weather visibility to ensure safety. This bicycle wheel light is a perfect way to enhance your safety when you are riding in the dark. Safety is our primary consideration.
✔? Waterproof - Our bicycle tire value lights have been a waterproof test. You don¡¯t need to worry about the bike wheel lights will be damaged when riding on rainy days, suitable for all kinds of weather, but please do not put it in the water too long.
✔? Convenient & Saves Battery Power - Automatically flash light up creating a solid disk of light when your wheels start to move and when you stop it will switch off to save battery power.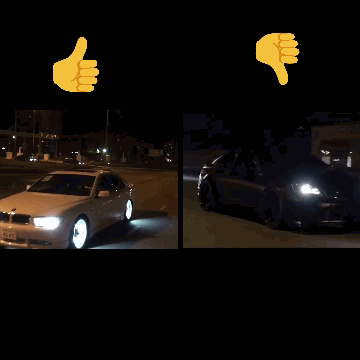 One of the newest and most innovative car gadgets that we have is the Car Wheel Lights! It¡¯s not just for safety but it is also eye-catching, sharp at night, and cool! Strolling will be more fun and it will make your vehicle look attractive.
These Waterproof LED Wheel Lights are the perfect addition to your car, bike, or motorcycle. The motion-activated lights automatically turn on when the vehicle moves, and they're perfect for safety at nighttime, bad weather, and simply looking cool. Simply screw it onto the tire valve to install it, and enjoy the super-bright, energy-saving, long lifespan of the LED. waterproof led wheel lights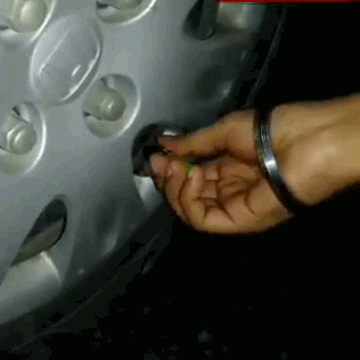 Package Includes:
4 x Wheel Flash LED Light Lamp