Take unwanted plants from your garden straight off the roots.
If you¡¯re getting tired of these stubborn plants growing in your garden, stop trimming and start pulling. We have found the best gardening tool that will help you get rid of these grasses for real. This Weed Root Remover is a top-notch tool!
No need to hunch down or sit for hours pulling off the grass. No more trimming them off over and over only to find them growing again. This tool will save you a lot of time and effort. You can do so much more within the day without having to worry about your garden.
Effectively take off stubborn weeds from your lawn with a simple twist and pull. This tool works its magic by grabbing the weeds from the roots. Equipped with three sharp blades, you can be sure that they¡¯re completely removed from the roots. They won¡¯t be growing again, well, not for quite some time.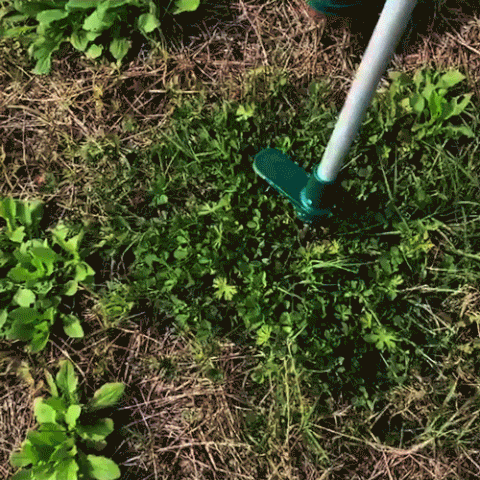 Achieve a cleaner lawn in seconds!
It works on all kinds of weeds, flowers, dandelions, thistles, grass, and other plants. It¡¯s equipped with a pressable spring that enables the claw to bite the week from the roots, leaving you with a clean lawn.
This tool makes gardening a lot easier and more convenient for anyone. Crafted with an ergonomic design to ensure comfort with every use. Suitable for users of all ages. Allows you to clean your lawn without getting back pain,neck pain, and other severe injuries.
Made with high-quality stainless steel, this tool is guaranteedto last a lifetime. It¡¯s made with strong steel to ensure quality and durability.
Despite being made with high-grade steel, this Weed Root Remover is super easy to use. It¡¯s specially made lightweight and portable for your convenience.
It¡¯s the ultimate weeding tool! A total must-have in the garden.
Specifications:
Material: ABS (Handle), Stainless Steel ( Claw)
Size: 50 x 23 x 5 cm
Weight: 540 g