The Secret Of Having That Perfect Flawless And Even Skintone!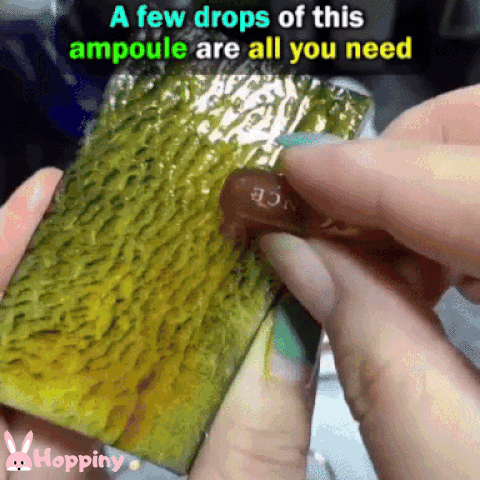 Our Whitening Spotless Ampoule Serum effectively eliminates hyperpigmentation, dark spots, and melanin, as well as to promote brightness and a visibly even skin tone for you.
Formulated with highly-concentrated hyaluronic acid and spot defense complex, the freshly sealed individual packaging ampoule enhances reducing discoloration, deeply moisturizing, and anti-aging cell repairing.
FEATURE:
Brightens and evens skin tone:

Diminishes melanin, dark spots, age spots & hyperpigmentation. The antioxidant formula for skin's anti-pollution defense, firming, brightening, and soothing.

Anti-aging & skin cell regeneration:

Formulated to immediately defends your skin against pollution and environmental damage, preventing sagging, wrinkles, and dull skin tone.

Hypoallergenic, safe & dermatologist-tested:

This product is safe to use with its non-toxic formulas ensuring no harmful chemicals have been added.

Intense Moisturizing:

Hydrates and rejuvenates your skin that helps it to look dewy translucent, smooth, and healthier.
SPECIFICATIONS:
Net content:

1.5 ml

Ingredients:

Vitamin E, allantoin, hyaluronic acid, propylene glycol, nicotinamide
PACKAGE INCLUDES:
1 set of Whitening Spotless Ampoule Serum (Set of 7) Safe and Not Allergic, For Both Men and Women