Your favorite furball deserves to have some fun!
This multifunctional Windmill Cat Toy is specially made to keep your cat busy and happy. Works great for chasing, batting, swatting, and interactive play. Apart from enjoyment, it develops your cat's natural hunting and playful instincts, promoting healthy brain activity.
Perfect for Every Cat!
The Windmill Toy is equipped with a soft center ball that's perfect for chewing and face rubbing. It has a tickling sensation that reduces the cat's stress and increases its happy hormones. This cat toy also comes with two extra detachable balls with catnip, helping them to improve their focus.
Attached to it is a strong and durable suction cup that allows you to stick it on any flat surface, like tiles, glass, window, mirrors, and tubs. No need to worry about the toy's impact on your cat's health. It's made of soft, non-toxic materials to ensure gentle touch and safe play.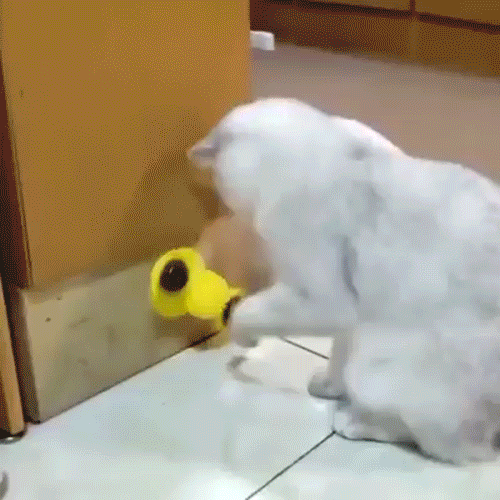 Specifications:
Size 6 x 2.5 inches
Material: TPR (main body), Transparent PC (upper cover)