This extremely cool and useful flame torch is a necessity!
You¡¯ll be amazed by what this Windproof Triple Flame Torch can do. With this powerful lighter, you never have to leave home unprepared ever again.
What makes it stand out from its kind is that it¡¯s equipped with three strong and high-temperature resistance burners. These allow it to generate three powerful flames all at once. It features an easy-to-adjust flame controller underneath allowing you to control the torch¡¯s output.
The flame coming out of this torch is so strong, it¡¯s windproof. Does not easily shut off when used outdoors. It¡¯s equipped with a refillable and replaceable flint rod too. How convenient.
Made high-grade zinc alloy and flint for guaranteed quality and functionality. This triple flame torch is carefully designed with a unique appearance. Made sleek and shiny for the cool person that you are.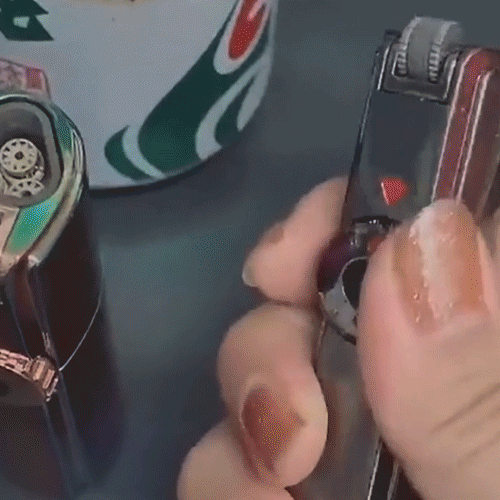 It features a 2-in-1 switch design. The rotatable switch functions both as a gas lock and flame lock. Making it more safe and ideal for use. It¡¯s made with high-quality materials for ensured longevity. Crafted to last for years.
On the torch¡¯s base is a built-in 7 mm cigar punch. Perfect for enjoying a cigar anytime and anywhere. It works great in the kitchen and for camping and outdoor trips too. Suitable for BBQ nights with friends and family.
Each piece comes in a stunning box. Making it even more perfect as a gift for a birthday, Father¡¯s day, and other occasions.
So lightweight and portable, you¡¯ll always come prepared with this torch.
Specifications:
Materials: Metal, Butane
Net Weight: 60 g
Dimensions: 18 x 83 x 23 cm